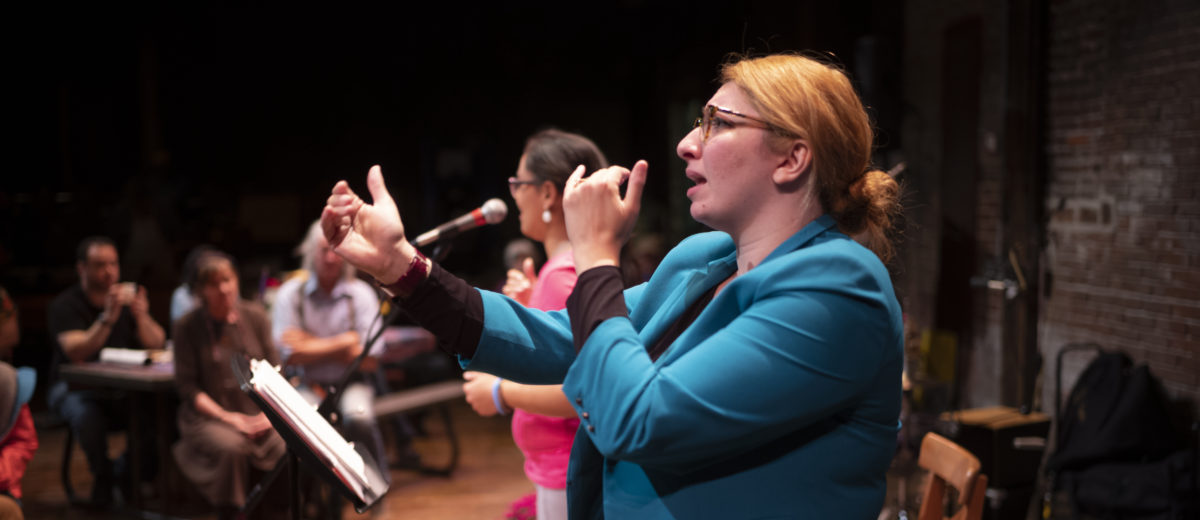 Touchstone strives to create an environment where all members of our community, of all abilities, feel welcome.
Accessibility services we provide year-round:
Accessible restroom – available in our cafe, on the first floor
Wheelchair-friendly seating area – available at the top of the theatre. Rows immediately below this space may be friendly for individuals who use walkers, canes, and other assistance. Please call ahead at 610-867-1689 to reserve these spaces.
Image description – included throughout our social media pages and website. Please note that this is a newer initiative as of fall 2021; please contact emma@touchstone.org to help catch pages that have not been described!
Pre-visit tour – available for in-person or virtual access. If you or a patron you know will benefit from an introduction to the space before attending a show, please take a look at the video tour here or call 610.867.1689 to arrange a visit.
---
Accessibility services we provide for specific events:
Open Captioning – a text display of all of the words and sounds heard during a production (most commonly used for scripted productions).
ASL Interpretation – live interpretation by professionals to improve understanding from the Deaf or hard of hearing community (most commonly used for discussions or talk-backs).
Audio Description – live, spoken description for patrons with vision loss, providing information on the essential visual elements of a production.
Braille and Large Print Programs – modified print material allowing patrons with vision loss better access to show information.
Sensory Friendly Performances – events designed to create a welcoming and comfortable arts experience for people with autism or other disabilities. These performances keep a lower sound level from onstage, maintain house lights in the audience, and allow audiences flexibility to talk, move, or step away if needed.